Okay I'm going to tell you my "life story" as quickly as possible. Not because I don't have time or because I'm not a social person but because I know you want to read something short and sweet so that you can go on about your day..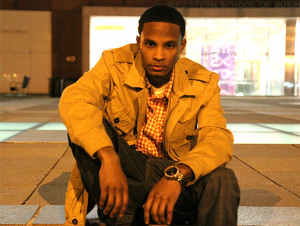 My name is Jonathan Belcher, I currently live in NY, which is where I was raised and also my birthplace. My nationality consists of american, Jamaican, and Chinese. At the moment I don't have any kids but I do see myself starting a beautiful family in the near future. I'll keep you posted on that though 🙂
But On to the Good Stuff...
Growing up I was always far ahead of my time. I owe a lot of that quality to my dad who would always speak to me about finances, money principles, and just life in general. I always had BIG dreams, even from as young as 5 years old. I could remember going into KB Toys store once a month with my mom and I would buy myself luxury toy cars and keep them as a collector's item. Yup, I purchased them with my own money I had saved up from "allowance."
One of the key things that'll make success almost inevitable for you is identifying and gaining clarity on the reason WHY you are here on Earth. If you aren't clear on your reasoning behind why you are doing something, it is like getting into a car and driving without having a clue in the world as to where you are going. I like to say, "if your WHY doesn't make you cry, then it's not good enough." In other words, your "WHY" should be something deeper than just money and motivate you to keep pushing forward.
Speaking of 'WHYs', my mom is one of my biggest WHYs as to why I got started in a home-based business. I'll go into further detail about clarity and how it has changed my life further along in this post.. (So no, don't stop reading now!)
But as I got older, like during my high school years, that's when I really started to embrace my "hustler-spirit" and started thinking in innovative ways. I always found ways to turn 1 dollar into 2 dollars. I used to get in trouble in school for selling candy to my class-mates LOL. Not to mention I read "Rich Dad, Poor Dad" by Robert Kiyosaki when I was about 13 years old and that book really put me in a position to start thinking differently than most. Thanks Rob!
How I Got 'Sucked Into' Making Money Online - Thank God!
Here's the part you've been waiting for, right? Well I gained a love and a passion for music when I was 18 years old. You can check out my Soundcloud HERE But there was a problem... not only does music cost a lot of money to get the right promotion campaigns going but also music doesn't pay right away when you are an upcoming artist. Not to mention I was a full time student, BROKE, and working for a measly $8.50/hour at my security job.
It felt like every time I got my paycheck, I was down to $0 again within 2-3 days. I was like the transfer guy. Getting paid by my job and then having to transfer it over to bill collectors shortly after. This viscous cycle sucked!
So I knew I needed to take advantage of an opportunity that would allow me both time and money freedom. I didn't want to be in a position where I'm working like a dog at my job, making 'ok money', but lacking the time needed to commit to my craft. I'm sure you could probably relate..
Truthfully, I was just sick and tired of being broke. I was sick and tired of relying on my parents and others for money when I needed to get something done. I was sick and tired of investing my precious time to a 9-5 job and asking permission from my boss when I could take the day off or when I could go away on a vacation.
I figured if I could put myself in a position where I was making a lot more money AND having more time freedom to do what I loved to do, then that would be freaking awesome! (And it turned out to be amazing.)
Let's Fast Forward a Bit
Sure enough, I found myself researching ways to make money online while I was just chilling out in the living room one night. It wasn't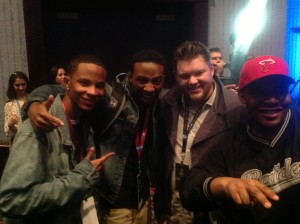 long before I found my golden ticket! Motor Club of America! I saw it as a great opportunity to earn benefits and services, but also as a way to provide other people int the world with an opportunity to earn extra income from home.
All in all, MCA allowed me my first big break as far as money and time freedom goes. There's nothing like earning $1,000-$2,000 in a single week when you haven't even done much 'work'. And I'm not the richest guy in the world but there's nothing like being able to do what you want when you want. There's nothing like going from broke to having the freedom to go on 7 vacations in a year (It was so fun!). There's nothing like going from broke to being thanked by numerous members later on for helping them quit their 9-5 jobs so that they can live a more purposeful life.
There's nothing like having time freedom, period! Unfortunately, most are so enslaved by money that they miss out on the most precious thing in life - time!
What I Want You To Get From My Story
Remember when I told you about clarity earlier and how important it is for your success? Well yeah, it's powerful. I've been able to take advantage of great opportunities only because I was very clear on what I wanted out of life. I got clear on the lifestyle I wanted. I got clear on why I got into entrepreneurship in the first place. I got clear on the amount of money I wanted to make. I got clear on the lives I wanted to impact in a positive way. I envisioned it before it happened. That is so key for your success!
Perhaps you want that new sports car that you seen on a commercial the other day... Or maybe the new house with the balcony over-looking the shore line..
Maybe you want more time and money so that you can take your family on beautiful trips and vacations to other countries...
Or... perhaps you just want to make enough money to cover your bills so that you can finally have extra money to truly enjoy life to the fullest..
Whatever it is, stop making excuses for why you can't LIVE the life you want. Step into your power NOW, expect your dreams to become reality, and always move in FAITH no matter what may be going on in your life at the moment. Embrace the power you have to change things.
I believe that if you can get clear on what you want and practice having FAITH in your vision, then success will be inevitable for you. 🙂
Peace Out!                                                                                             ~Jon Belcher
E-mail: jonbelcher3@gmail.com
Facebook: Click Here to add me!